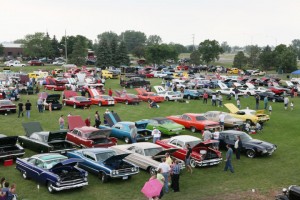 Attend the 26th Annual Brookings Car Show on SUNDAY, June 10, 2018, in Pioneer Park
Saturday, June 9th, 2018:
·   Attend the Show-N-Shine in downtown Brookings at Nick's Hamburger Shop at Main Avenue and 5th Street on Saturday from 11 AM to 4 PM
·   A cruise will leave from Nick's at 4 PM.  Register at the Show-N-Shine downtown prior to departure.
Sunday, June 10th, 2018:
· Attend the 26th Anniversary of the Annual Brookings Car Show on Sunday in Pioneer Park
· 27 Car & Truck Classes: 3 Places per class and overall Judge's Choice award
· Dash Plaques for each entrant in the show
· Registration: 9:00 to 11:30 AM at Pioneer Park
· Car Show: 11:30 AM to 3:30 PM at Pioneer Park. Tunes, prizes, and food vendors. There will be $25 cash drawings every half hour for car show participants, starting at 12:00 noon until the awards at 3:30 PM.